What is a Trucking Service?
You may have seen these huge trucks in Singapore that usually transport containers that look similar to shipping containers. Ever wonder why they exist or what exactly they are doing? Well I'm here to tell you, these trucks are part of a service that we have in Singapore. Trucking services in Singapore transport Malaysia cargo from one place to another just like in many other countries. Over at Evermarch Logistics, we are the specialists that transport goods to-and-fro Singapore and Malaysia.
Is trucking service the same as freight service?
Trucking service is a form of ground freight. We move cargo from one point to another over land. This is a popular mode of transportation for cargo as it is more cost effective. There are many different types of trucking services available. Each comes with their own pros and cons. Before making a choice in the type of service, it is important to understand each service to be able to choose the most suitable option for you. 
Over at Evermarch Logistics, we're happy and proud to share that we're the appointed trucking vendor of Lazada. The process flow is as follows:
Evermarch Logistics stores the products of our customers in our warehouse in Singapore
Our customer proceeds to sell their products on Lazada platform
Once the sale is confirmed, we will deliver to Lazada Hub in Kuala Lumpur, Malaysia
Lastly, Lazada will take over to do the last mile Malaysia delivery.
Here is a list of trucking services available along with the explanation about each service;
LTL or Partial Truckload
This is an option for shippers who have too little cargo to fill a truck but have to be over 100lbs (45.3kg). This is a more reasonable choice to ship goods across lands as it does not require an entire truck. However, as your goods will be among other goods the timing and the route of transportation may change accordingly.
FTL or Full Truckload
This is a great option when you have enough cargo to fill up a full freight trailer. Choosing to ship FTL gives you more control over the truck routes and timing as compared to LTL
Flatbed Trucking Service
It is ideal to choose this service for easy loading and unloading of cargo that is being transported. This type of truck is perfect for transporting shipping containers filled with goods. The farming and construction industries use this type of trucking services to transport the machinery and building equipment.
Refrigerated Trucks
The medical and chemical industry use this type of truck to transport their perishable goods. It is commonly used to transport food such as meat and cheese as they have to remain refrigerated and under a certain temperature. These trucks have the capability of not only controlling the temperature but the humidity as well which is the main reason why it is used to transport biodegradable goods. Special monitoring and tracking is available for this truck to give you peace of mind.
Expedited Trucking Service
This truck service is known for being a straight truck service as it delivers goods from one location straight to the location it is supposed to deliver the goods without any stoppage. This method is mostly used when the cargo is too fragile or too big to be transported by air freight.
White Glove Service
This service is meant for delicate items or when you require someone to be there to take care of the packing and unpacking of the items. It also includes delivering the goods to a designated place to pack and load the items as well as help you unpack and remove the items.
There are many different trucking services in Singapore. These trucks transport cargo and parcels to Malaysia. Malaysia trucking services work the same as there are many shipments that are being transported by these trucks between these two countries. Trucking service is a service that is available all throughout the world as these trucks do not have a fixed schedule unlike sea freight and air freight which controls their movements. 
When choosing a trucking service for your next shipment there are many factors that come into play that could affect your choices. Here are some questions that you can ask yourself before making your decision;
Where are the pickup and delivery locations?
What is your budget?
What is your shipment size?
Do you require the items to be transported fast?
Does your goods require special handling or conditions?
This industry has many demands that it has to meet and running a trucking service in Singapore is not easy as there are many costs to take note of when operating or starting a trucking business. There are 4 categories of costs to take into consideration when operating a trucking business. The four are as listed below:
Vehicle Related Costs
Industry Specific Costs
Labour Costs
Facility Costs
Vehicle Related Costs
Owning a vehicle
Purchasing of the trucks and trailers have to be done separately. The pricing will depend on whether it was purchased or leased. The prices for these vehicles are based on the branding and model.
Repairs and maintenance
The repairs and maintenance mostly depends on the age of it as the older it is the more maintenance it will require and getting access to spare parts might be as easy and cheap. The maintenance cost can be SGD$500 to SGD$2000 per truck. Bigger companies tend to have in-house repair or maintenance services, this will reduce the cost spent on maintenance and repairs.
Fuel
Most of the trucks in Singapore use around 2000 - 3000 litres of diesel per truck each month depending on the distance that is required for the truck to travel.
Industry Specific Costs
Depot Charges
Container depot operators charge a levy fee of up to SGD$30 for every container that enters and leaves the depot.
Petty Cash For Drivers
As there are many additional charges in Singapore that have to be paid upfront by cash even though much efforts are being placed to digitalise these processes in the future. It can cost up to  SGD$2000 per month to cover all these charges.
Labour Costs
Labour Costs Include Basic salary, commission and foreign worker levy
The logistics industry depends highly on foreign workers due to the lack of locals taking up the job.
Facilities Costs
Facilities Costs Include Office space, warehouse space, electricity and utilities
In conclusion, we hope this article has clarified and enlightened you on the trucking services in Singapore and how the trucking services industry works.
Our Services
Testimonials
"We have made the right decision choice and are highly appreciate the dedicated efforts and services in doing well for our Company."
Thank You!
O S K METAL (S) PTE LTD
ISO 9001 Certified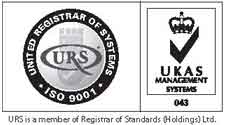 Copyright © 2023 Evermarch Logistics (S) Pte Ltd. All rights reserved.