Consultancy on Customs & Trade Documentation
At Evermarch, we take time to understand our customers requirements so as to offer the most efficient and effective way to manage their cargoes.
There are instances when our client's cargoes are transiting through Malaysia into Thailand or going into Malaysia for Display/Exhibition/Product testing.
Consult us on these details and we can advise the best solution to your individual logistics requirements.
Our Services
Testimonials
"We have made the right decision choice and are highly appreciate the dedicated efforts and services in doing well for our Company."
Thank You!
O S K METAL (S) PTE LTD
ISO 9001 Certified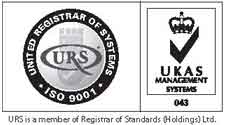 Copyright © 2023 Evermarch Logistics (S) Pte Ltd. All rights reserved.