Software as a Service (SAAS)
Our software solutions include:
With 26 years of experience in cross border freight management, Evermarch has been providing innovative logistic solutions to a wide range of industries and businesses. Our core business is to enhance an organisation with customised logistics initiatives, resulting in cost savings and efficient logistics solutions.
Some of the services provided by Evermarch Logistics (S) Pte Ltd include:
Warehouse Management Software
Logistics Management Software
Order Management Software
Cost of doing business is the key success factor in determining how profitable a business can be. We at Evermarch believe in offering our customers the option to access soft wares only affordable to big multinational firms.
These capabilities enables our customers to have in depth reports on their stocks levels, real time visibility of which product has better sales.
The key element is our customers do not have to bear the high cost of these soft wares and yet have access to them.
Please consult us on how Evermarch can help your company maximize your profit margin.
Our Services
Testimonials
"We have made the right decision choice and are highly appreciate the dedicated efforts and services in doing well for our Company."
Thank You!
O S K METAL (S) PTE LTD
ISO 9001 Certified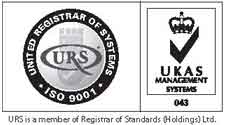 Copyright © 2023 Evermarch Logistics (S) Pte Ltd. All rights reserved.