Service Commitment
Overnight Delivery to Kuala Lumpur
Evermarch Logistics (S) Pte Ltd was established in 1979 and has till date 30 over years of experience in providing land transport and logistic solution specializing in the Singapore to Malaysia route. With this experience, we are able to deliver your goods to KL by 6am the next day if you send them to us before 3pm the day before.
What keeps us going is the desire to provide a better & more reliable trucking service, at an extremely cost-efficient price for our customers.
Our Service Commitment to our clients knows no bounds. We're famously known for our strict adherence to time sensitive delivery. Due to our regular volume of business, as well as the number of trucks we have going North bound, we have no problems acceding to the special requests of our clients. Airfreight or seafreight cannot match on cost & timing as compared to our trucking service.
Naturally, many of our customers have stayed with us over the past decades; referring business to us because of our high service standards. To read more about our client's testimonial to us, click here to read our Client's Testimonial page.
Our Services
Testimonials
"We have made the right decision choice and are highly appreciate the dedicated efforts and services in doing well for our Company."
Thank You!
O S K METAL (S) PTE LTD
ISO 9001 Certified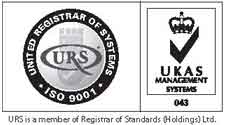 Copyright © 2023 Evermarch Logistics (S) Pte Ltd. All rights reserved.