How to Select the Best Company for Trucking Delivery to Malaysia
Owing to the huge volume of business activity that goes on between the countries, cross border freight management for both Singapore and Malaysia delivery services play a vital role in facilitating such trade between both sides. Be it cross border operations, business partners or clientele, trucking services provide the optimal and ideal solution for all your transportation needs.

With the many trucking companies on the market, how can we be confident we are making the best choice for our company?
The foremost thing any transportation or trucking company must have is unfailing punctuality. In an industry where time is of the essence, it is of utmost importance that the stipulated cargo arrives at its destination on time and intact. A lapse in punctual delivery timings might result in loss of business goodwill, customer satisfaction and revenue - on both sides at that. Companies that adhere to strict delivery schedules and provide these transportation services on the dot will be a deciding factor in a customer's choice to engage a particular contractor.
Any well-established trucking company should be backed by a wealth of experience. Experienced companies are likely to perform better; knowing the tricks of the trade and how to ensure the efficacy of operations on both sides. Throughout the years, they generally develop an extensive and comprehensive system to ensure a seamless flow of operations.
WhatsApp Us Now
Reputable trucking transportation companies also usually have an archive of customer or client reviews solicited over the years. Customer reviews are the foremost way to determine the satisfaction of the customer and the company's ability to deliver superior services. They are honest and a hundred percent genuine feedback, thus we are more likely to take their word for it. So look for a company with overwhelmingly positive reviews; they will probably not disappoint.
Cross border freight management can be tricky business. Before deciding on and engaging a particular trucking company, verify that they have all the necessary licensing required by the relevant authorities. Each country has their own set of rules that govern what can come in and out of the country, in what quantities and the nature of the products being transported.
Since the trucking company will be providing both Singapore and Malaysia delivery services, cross check for their obtained licensing in both countries to avoid discrepancies or delays that may arise from custom restrictions. Ensure that the license is still employable and valid.
Security in this industry encapsulates a few aspects - accident rates, breakdown frequencies and overall regard for safety. Whilst traveling across borders, drivers need to take extra caution and be vigilant on the road, especially on such long drives for deliveries to Malaysia or Singapore. Check if the company hires trained drivers with the necessary prerequisite qualifications and licensing, and periodically sends them for either training or refresher courses.
The trucks used to transport such cargo to Malaysia should also undergo regular repairs and maintenance to decrease the risk and frequencies of vehicle breakdowns whilst on the road. The company's compliance to safety procedures should also be closely adhered to, including the proper storage and unloading of any specific cargo and the regard for speed limits in capacity of the cargo truck.
Be it Singapore or Malaysia delivery services, they undoubtedly play a huge role in bridging the gap in connectivity between business activities across the causeway. With the wealth of trucker companies in the industry, it is important to select the one that can best suit your company's unique needs.
Call Us Now
Our Services
Testimonials
"We have made the right decision choice and are highly appreciate the dedicated efforts and services in doing well for our Company."
Thank You!
O S K METAL (S) PTE LTD
ISO 9001 Certified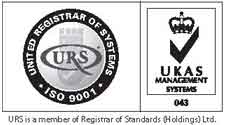 Copyright © 2023 Evermarch Logistics (S) Pte Ltd. All rights reserved.