Impact of COVID-19 on the Trucking Industry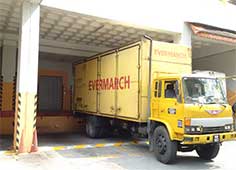 COVID-19, now declared a worldwide epidemic, has seen many countries going into lockdowns and implementing movement restrictions. With countries preventing the entry of foreigners, grounding flights and controlling land travel, how does the trucking industry, specifically trucking services, cope with such changes?
Malaysia had implemented a nationwide lockdown on the 18th of March, which was stated to end on 31st March. It was extended to April 14th, and then further announced that it was to be further extended till April 28th to further contain the spread of the virus, as the number of cases in Malaysia has been growing in three-digit increments. The Prime Minister, Muhyiddin Yassin, explained that the extension is to allow healthcare workers to have space to handle the outbreak while preventing even major community outbreaks so as to not add onto the burden of the healthcare industry.
Singapore had only recently implemented a Circuit Breaker since the announcement on the 3rd of April. The Circuit Breaker, which was put in place to restrict public movement and reduce community spread, was implemented from the 7th of April. Singapore has had numerous imported cases as many were returning from overseas back home, but the government has put in place measures to prevent the spread by immediately sending travellers to designated facilities to complete their Stay-Home Notice (SHN). Cases in Singapore have been rising in hundreds daily, reporting a total of over 30,000 cases at the point of writing.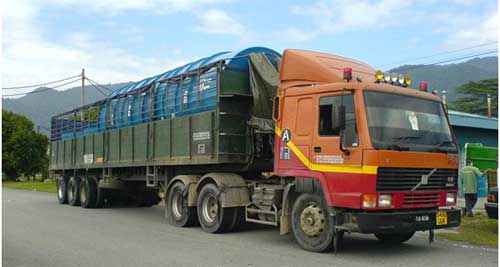 Since the announcement from both countries, only essential services are allowed to continue operations and provide for daily necessities. Such would be water, electricity, energy, telecommunications, transport, broadcasting, finance, security and health. The Causeway that links Singapore to Malaysia has been heavily used by both commuters as well as transport of goods and parts to both countries, which meant that the movement restriction measures implemented by both countries have heavily affected operations of many companies. Companies who handle transportation of parts and goods that are not classified as 'essential' daily have been badly affected, as the distinguishment of what kind of goods that will not be allowed entry to be transported is not clear. Some companies have reported not being able to transport their goods over to Singapore or to Malaysia as the trucks have been barred by authorities from entering. This had some companies who were transporting non-food items to have concerns, as their business operations had to be suspended with the lack of goods, which also affected their businesses with clients as they are unable to deliver without the goods.
The governments of Singapore and Malaysia have been very cooperative with each other, maintaining clear communication to ensure that goods, cargo and food supplies will continue to be delivered between both countries. Knowing that many have queries over the issue and are experiencing interruptions with the transport of goods and cargo, both governments have ensured that they are working together to allow the smooth continuation of the transport across both sides of the Causeway.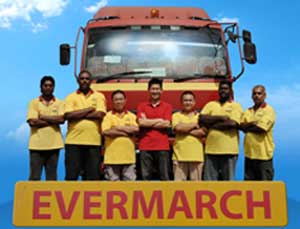 The close relationship between the two countries has allowed businesses who require transportation of goods and cargo to run smoothly, which can help many companies who depend on such services in order to keep their business running. Evermarch Logistics is a trucking company in Singapore, providing trucking services that focus on helping clients to deliver their goods to their designated destinations. With over 30 years of experience, we are very well versed and experienced in handling deliveries and ensuring that goods arrive on time and are safely transported to their destination. Businesses can have a peace of mind with us and focus on their operations better.
Our Services
Testimonials
"We have made the right decision choice and are highly appreciate the dedicated efforts and services in doing well for our Company."
Thank You!
O S K METAL (S) PTE LTD
ISO 9001 Certified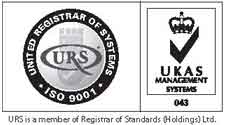 Copyright © 2023 Evermarch Logistics (S) Pte Ltd. All rights reserved.