3 Important Characteristics Of A Trucking Services Company
A trucking service company provides shipping services using trucks to their customers. These companies mostly operate domestically or to neighbouring countries. This is due to the fact that they transport these goods by tractor trailers. Let us take a company in Singapore who has stores in Malaysia for example.
If they want to ship goods or products over to the stores, they can either choose to do that by air or land. It is pretty straightforward to do it by air. But when it comes to land, they would have to look for trucking companies in Singapore that offer services to help bring cargo to Malaysia. The experience and professionalism of these trucking companies are key when it comes to B2B logistics and transportation.
There are many companies in Singapore that offer trucking services to help you move your products. It may be hard to choose from because honestly it is just helping to move cargo from one place to another is it not? Well, that is where you are wrong. It is crucial to find a company that you trust to help you move your products. So that is what we will be talking about today, characteristics to look for in a trucking company before hiring them.
As a truck driver that is responsible for the transporting and delivering of cargo Malaysia, you tend to have a lot of responsibilities that come with the job. For example:
Able to drive and operate trucks
Picking up goods and cargo
Having to verify loading and unloading of cargo for accuracy in quantities and product
Deliver them the way client has instructed to
Determining the most suitable route to delivery place
And some requirements to be a truck driver would be:
Able to work with GPS in order to ensure safe and smooth delivery of cargo
Able to drive and stay on the road for long hours
Able to adapt and handle unforeseeable situations like weather or traffic, etc
Having to obtain a driving license for heavy vehicles
Every trucking company's main purpose is to help their clients transport goods from one place to another. However, there are also other services that trucking companies provide. For example,
They may offer Less Than Load (LTL) services
This kind of shipping service is more cost efficient and friendly to the environment. If your company does not have enough goods to complete a full load. So what this service does is that they allow you to use a portion of the space in the truck and charge you the amount of space you used. The remainder of the space will be used by another company who is in a similar situation as you.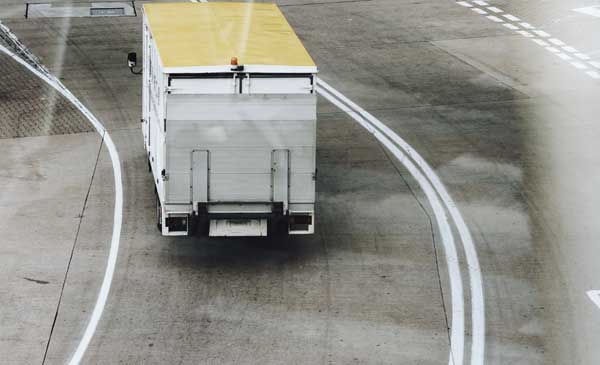 This way, instead of paying for a full truck load, you will only be paying for the amount of space you use.
Expedited shipping
A lot of trucking companies have a consistent schedule that they stick to in order to prevent any mis ups from happening. However, they will also offer you expedited shipping when you are in a rush and need to quickly deliver goods.
Expedited shipping is a fast delivery option that companies offer that is faster than the usual shipping speed compared to the standard options. The reason why the goods are delivered faster is because they are given priority as compared to others. But of course, with faster shipping means there are additional costs as well. The costs of expedited shipping services usually depend on the company, so there is no fixed price.
Proof of delivery
Trucking companies and drivers need to be able to provide and show their clients that they have delivered the goods. As someone who is in charge of taking care of the shipping, you should not believe the trucking company or driver when they said that they have delivered but are not able to show you proof of it.
You should look for a company that will provide you the whereabouts of the truck driver without you having to ask. They can also offer you updates throughout the journey of delivering your goods.
It is not easy to look for a reliable trucking company. You have to find one that is suitable for you in terms of reliability, delivery of goods and more. The 3 most important characteristics you should look out for in a trucking company are:
Reliability
Reliability is an essential quality that a trucking company should have. As a trucking company, they specialise in delivering goods to another place. Their promise to the clients is to make sure that the goods that are being delivered will reach the designated location in good condition and on the agreed timing.
They should take all precautions and make sure that the trucks are in good condition to travel long distances and ensure that the GPS tracker is in working condition.
Good customer service
Every company should offer good customer service no matter what industry they are in. It does not matter whether you are looking for someone to answer your enquiries or you are shipping goods. The employees in the company should be able to respond to you in a friendly manner.
Time and detail oriented
There are many details and processes when shipping goods. No matter the shipping size, a good company will go through every process when it comes to shipping. They will make sure that no details will be overlooked and everything will be in order.
It is crucial to ensure that the shipping company you hire will be able to deliver the goods to the designated location at the time allocated as planned. Your business will suffer a loss if there is any delay in shipping of goods. Your company reputation will change in your customers eyes.
Even if it is sending a small care parcel to Malaysia or sending a truck load of goods to your stores, trucking companies are the answer for you. There are many trucking companies in Singapore who offer services to transport cargo to Malaysia no matter the size of the goods. And by working with a trucking company that offers the 3 qualities above, you will have a less stressful shipping experience.
Our Services
Testimonials
"We have made the right decision choice and are highly appreciate the dedicated efforts and services in doing well for our Company."
Thank You!
O S K METAL (S) PTE LTD
ISO 9001 Certified
Copyright © 2023 Evermarch Logistics (S) Pte Ltd. All rights reserved.