Is there any risk of road transportation of cargo from Malaysia
The logistics and transportation industry has become a major generator for production line and distribution channel. The element in logistics has always been fundamental to the manufacturing, storage and movement of goods and products. The increase in logistics management and its effective use for cargo from Malaysia and other parts of the world provide potential for cost reduction for many cargo companies.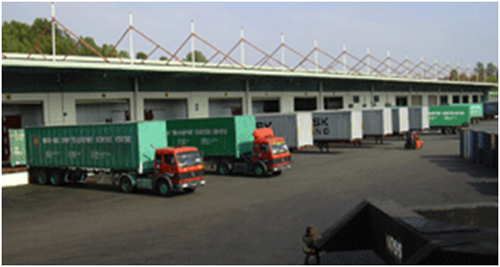 WhatsApp Us Now
Cargo from Malaysia or anywhere can also be referred as "physical internet" for its ability to connect all the goods from supplier to the customers with predictable, timely, and cost-effective way.
However, the rapid development of the logistics industry has unfortunately invited the threat of cargo crimes.
There are few types of cargo crimes that include hijacking, warehouse theft, lost in transit and much more. Cargo crime is conceded from air cargo facilities, railyards, and ocean freight terminals, pilfered from supposedly secure warehouses, hijacked off trucks, boosted off of freight trains, or pirated cargo ships on the high seas. Most of the stolen goods are during the transhipment process from factory to warehouse. From a warehouse, hijack of lorries, store break-in and staff theft, and in transit from store to customer place.
Wide Topic & Issues
Since cargo crime is a wide topic and issues, the study is focusing on the cargo crime on the road specifically in hijacking and theft of legal shipments during transit.
Cargo crime on the road can be defined as any theft with shipment committed during its road transportation or within a warehouse or premise. The most popular cargo crime on the road is hijacking. Vehicle hijacking of trucks with cargo from Malaysia is under the same crime as robbery.
The growing number of cargo crimes is linked to money laundering and drug running. They represent a multi-billion-dollar transfer of wealth from the legal to the illegal economy and indirectly it has promoted the growth and development of organized crime, supports terrorism, distorts legal markets and reduces government revenues.
Other than drug and money laundering, high-value consignments, such as electronic goods, have been on the top the list of preferred goods. Most popular cargo from Malaysia that will always be the main target in cargo crime is concealable, removable, available, valuable, enjoyable, and disposable.
Most of the cases happened to involve the insider from various sides, such as port, freight forwarder, and manufacturer. The types of cargo from Malaysia that were targeted in the cargo crime in Malaysia are of high demand type of goods and valuable in the market.
Call Us Now
Our Services
Testimonials
"We have made the right decision choice and are highly appreciate the dedicated efforts and services in doing well for our Company."
Thank You!
O S K METAL (S) PTE LTD
ISO 9001 Certified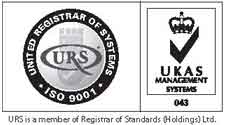 Copyright © 2023 Evermarch Logistics (S) Pte Ltd. All rights reserved.